Microsoft has several productivity and security management offerings for small to medium-sized businesses, each with increasingly powerful features and functionality. Below, we specifically examine the differences between Microsoft 365 Business Standard and Microsoft 365 Business Premium.
What's the Difference Between Microsoft Business Standard and Microsoft Business Premium?
Per Microsoft's FAQ's: Microsoft 365 Business Standard combines best-in-class Office apps and powerful cloud services like business-class email, cloud file storage, and Microsoft Teams. Microsoft 365 Business Premium includes all the same apps and services plus advanced cyber threat protection and device management capabilities. We've outlined those differences in the tables below.
Advanced Threat Protection
| | | |
| --- | --- | --- |
| Advanced Threat Protection | Microsoft 365 Business Standard | Microsoft 365 Business Premium |
| Help protect against sophisticated threats hidden in email attachments and links, and get cutting-edge defenses against zero-day threats, ransomware, and other advanced malware attempts with Microsoft Defender for Office 365 | – | ✓ |
| Remotely wipe company data from lost or stolen devices with selective wipe from Intune | – | ✓ |
| Restrict the copying or saving of company information to unauthorized apps and locations with app protection for Office mobile apps | – | ✓ |
| Control who has access to company information by applying restrictions like do not copy and do not forward with Information Rights Management | – | ✓ |
| Apply policies that provide pre-breach threat resistance in Windows 10 with attack surface reduction and exploit protection capabilities | – | ✓ |
| Enforce malware protection to help keep your Windows 10 devices safe from viruses, spyware, and other malicious software with Microsoft Defender Antivirus | – | ✓ |
| Enable unlimited cloud archive and long-term preservation policies to ensure you never lose an email with Exchange Online Archiving | – | ✓ |
PC and Mobile Device Management
| | | |
| --- | --- | --- |
| PC and Mobile Device Management | Microsoft 365 Business Standard | Microsoft 365 Business Premium |
| Configure security features and settings on Windows 10 PCs and mobile devices running iOS or Android® with an easy-to-use setup wizard | – | ✓ |
| Use simplified controls to manage policies applied to Windows 10 PCs | – | ✓ |
| Automatically deploy the Office apps to Windows 10 PCs | – | ✓ |
| Configure your PCs to automatically install Office and Windows 10 updates | – | ✓ |
| Apply security policies to protect business data on all your devices, including iOS, Android®, and Windows PCs with mobile device management from Intune | – | ✓ |
For more information and full details on Microsoft 365 plan features, see Compare All Microsoft 365 Plans.
Contact us today to learn how our Microsoft 365 (formerly Office 365) consultants can help your business or learn more about the Microsoft 365 SaaS backup protection offered by Shoreline Technology Solutions.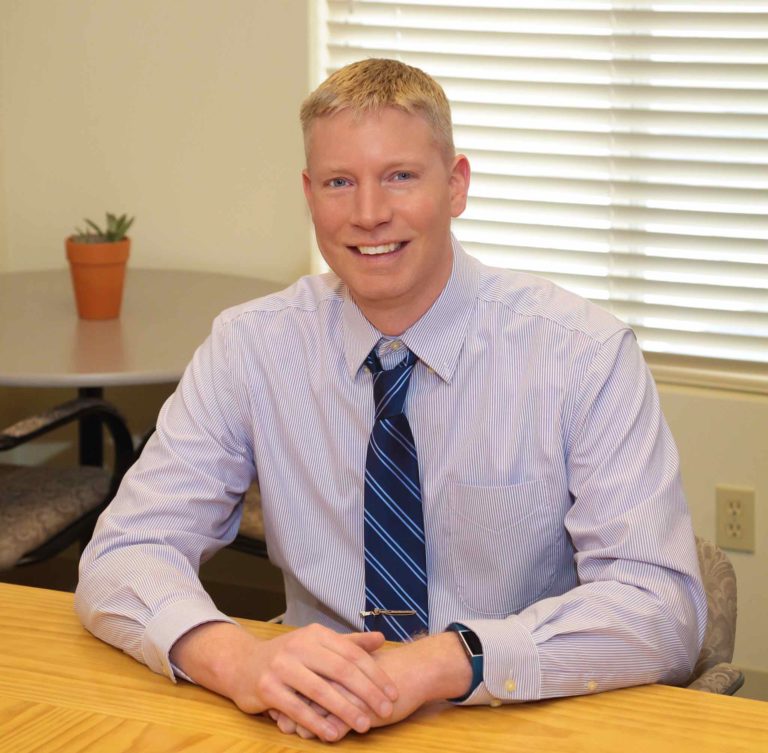 President / Network Architect
Mark Kolean always had a fascination with technology from the time he was 3 and his gift of the Atari 2600 to current. In 1990 at the age of 14 Mark got his first job in customer support for a mail order business supporting Tandy TSR-80 computer software shipped on cassette tape. A few years later Mark was building hundreds of 286, 386, and 486 computers for the new emerging DOS & Windows 3.1 computers that had exploded on the market.
After a college career studying business and technology Mark Started Shoreline Computer Systems in 1999 at the height of the dot.com boom with the looming crisis of the year2k bug just around the corner. In the early 2000's a lot of work was done with early network systems including Lantastic, Novell, and Windows NT Server. Mark became a community contributor to the Small Business Specialist community that revolved around Small Business Server 2000-2011 which focused on single or dual server environments for businesses up to 50 in size. Networks during this time frame mostly had a break fix relationship in which work was billed only when a problem occurred.
In the 2010's Microsoft released their first cloud based software called Microsoft BPOS which would in later become known as Microsoft Office 365. This introduced a new model in technology with pay as you go subscription services. Starting in 2013 Mark's team at Shoreline Computer System rebranded as Shoreline Technology Solutions to focus on the transition to become proactive and less reactive to data backup and security needs. Starting in 2018 all customers are required to have a backup management plan in place as a center point with the full understanding that if STS isn't watching the customer's data, then no one is.
Now in Mark's 22 years of business he is building a company emphasis of how to help customers retire servers and build networks completely in the cloud.