The TCO Calculator output is only an estimate of on-premises costs and equivalent Microsoft Azure services prices. Final Microsoft Azure costs will be based on your actual usage of Azure services, and may be different from the TCO estimates.
Assumptions and inputs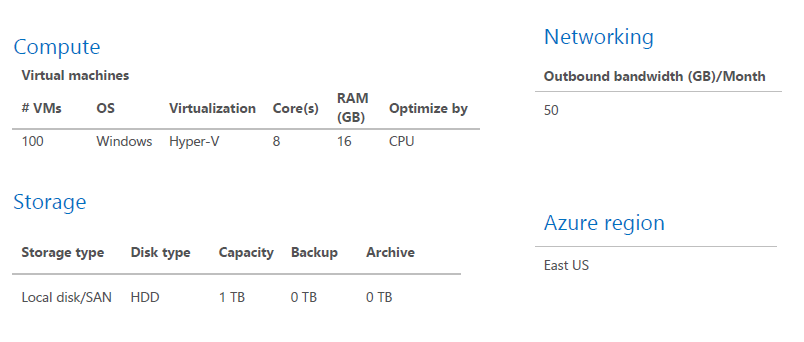 Cost savings from migrating to Azure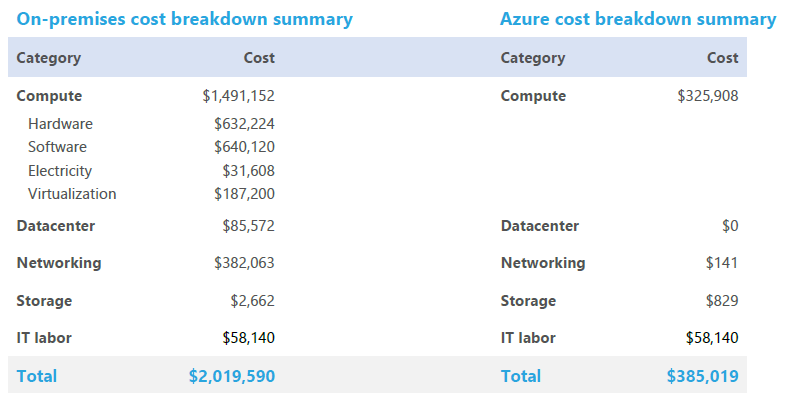 Estimated on-premises cost (three years) vs. estimated Azure cost (three years)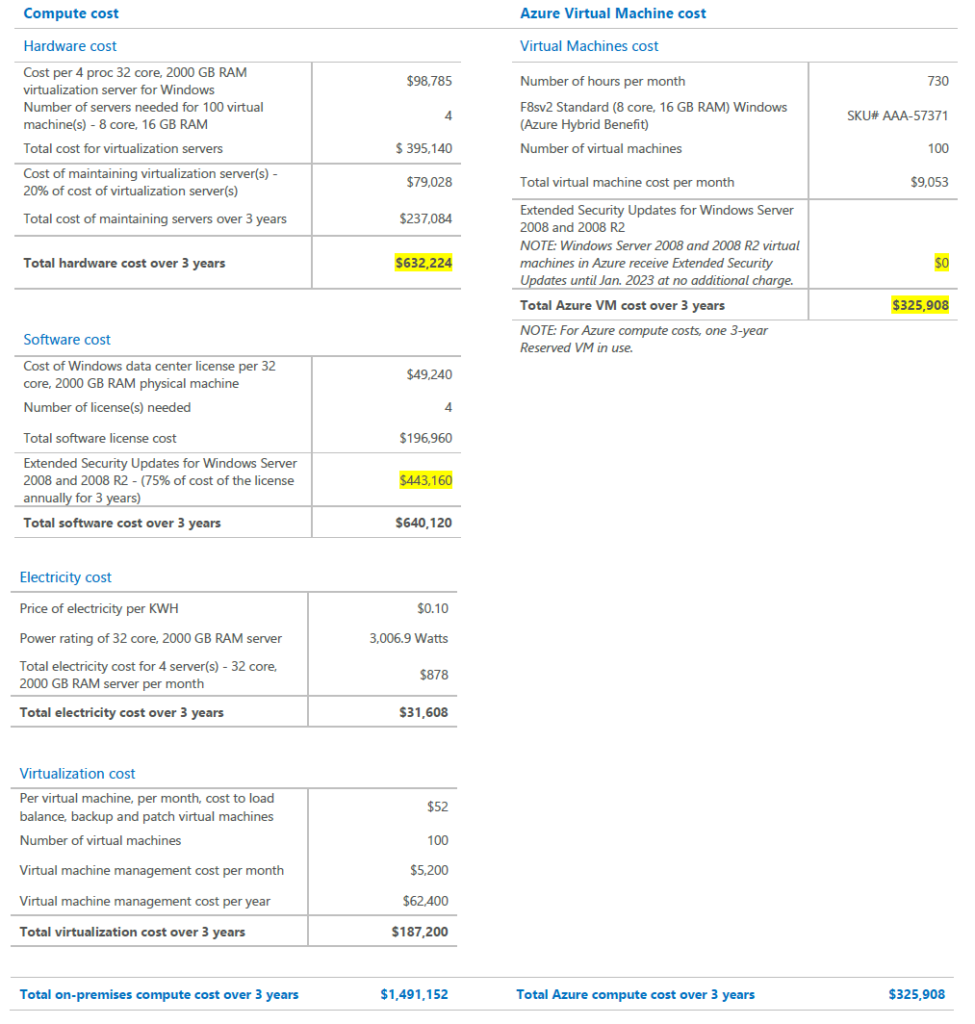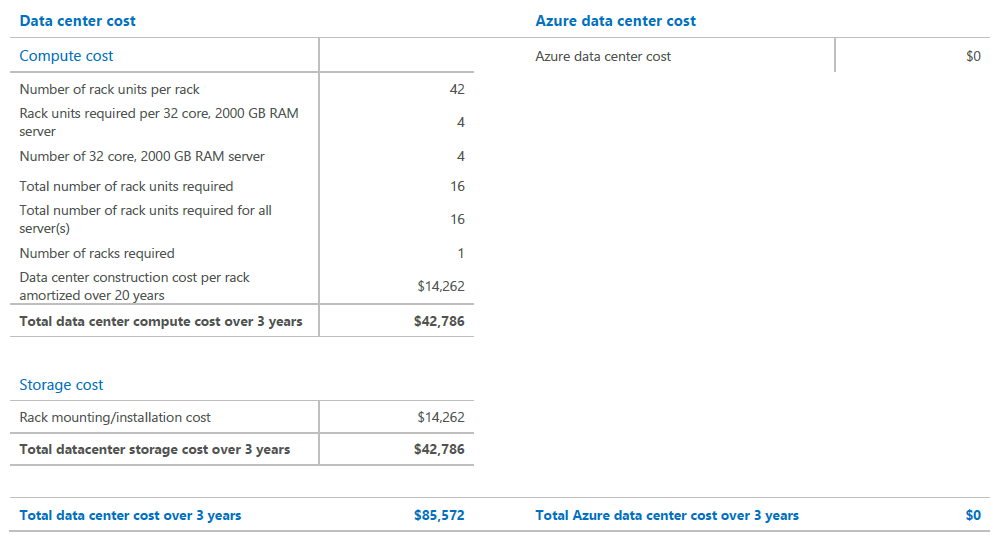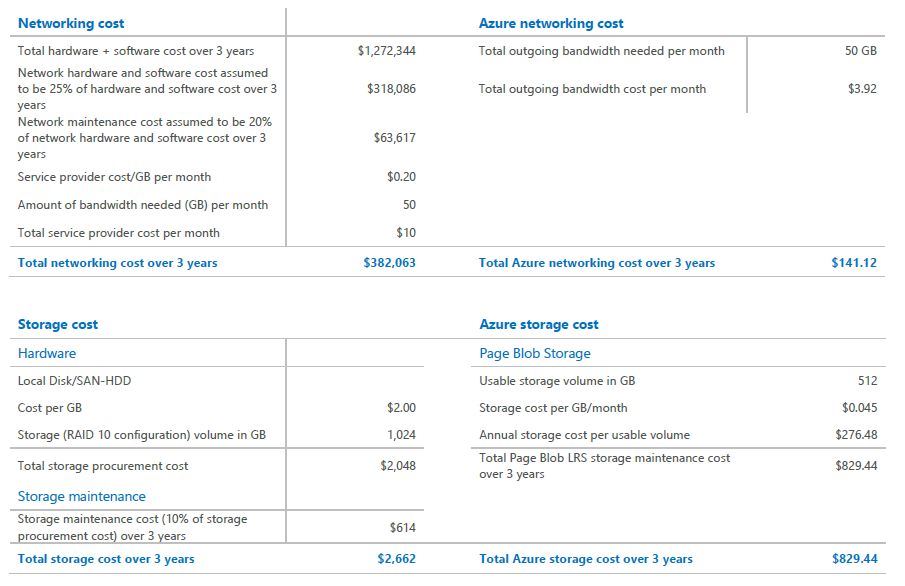 Learn more about Azure
What is Azure?
Learn how Microsoft Azure cloud services enable developers and IT professionals to build, deploy, and manage applications in the cloud, wherever they want, and with the freedom to use their preferred tools, applications, and frameworks. Find out more at: https://azure.microsoft.com/overview/what-is-azure
Azure solutions
With everything you need to get quickly started—from technical documentation to partner resources—Azure provides complete solutions for your needs. Learn more about Azure solutions areas: https://azure.microsoft.com/solutions
Get started with Azure today—for free
It's easy to get started. Sign up and deploy your first Azure solution in under 5 minutes: https://azure.microsoft.com/get-started
How can Shoreline Technology Solutions help upgrade my Windows Server 2008?
When it comes to upgrading Windows Server 2008, our techs can help your business assess, migrate, and optimize your upgrade.
Assess – Identify and inventory your apps and server roles running on Windows Server 2008 and 2008 R2. Analyze each workload to determine the best path—migrate to Azure or upgrade on-premises.
Migrate – Make the move—migrate your virtual machines to Azure or upgrade to the latest version of Windows Server.
Optimize – Fine-tune your resources to optimize costs, manage resources, and strengthen security and compliance across hybrid workloads.
Contact us today to learn how our small business server 2008 modernization paths can help protect your business.