Voice over Internet Protocol, also known as IP telephony, is phone service that uses the Internet rather than traditional, analog phone lines. Just as the Internet has improved many areas of business, so it has improved the realm of businesses phone systems and voice communications.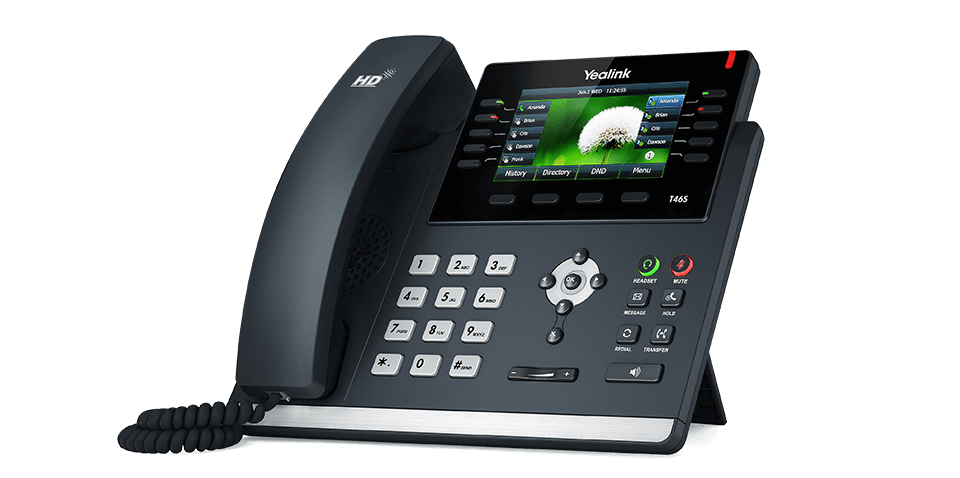 Business Benefits to VoIP
There are two main benefits of VoIP:
It's less expensive than traditional phone systems
There are many more features than traditional phone systems (see below!)
Would you like to save money and do more with your phone system? If so, then you should seriously consider switching to VoIP.
Whether you have a single office or multiple locations, our VoIP solutions centralize your voice communications and make them easy to manage.
VoIP System Features
Phone Features
Caller ID
Call screening based on Caller ID call forward on busy
Call forward on no answer
Call forward follow me
Call transfer call conferencing
Station-to-station intercom
Call parking and retrieval
Do not disturb
Message waiting indicator
Routing of 911 calls
Recall of last 200 inbound caller or outbound call phone numbers
System Features
Auto-attendant. Answers calls and automatically transfers to any extension. You no longer need a receptionist. Hold music is available during call transfers.
Multi-level Auto-attendant. You can have multiple levels of questions and responses to help the caller navigate to the right person or service.
Dial-by-name Directory. Incoming callers can connect with the people or departments they need by "looking up" extension numbers.
Voicemail. Users can listen to voicemail from the phone, or voicemail can be sent to email to listen to on any device that receives email. These emails can also be forwarded. Users can set up multiple voicemail folders.
Conference Bridge. Host conference calls and optionally require name name and password to join.
Hold Music or Messages. Play music or messages to callers on hold.
Roaming Extensions. All your employees, whether in your main office or remote, are part of a single phone system with a directory, extensions, voicemail, and the other features listed here.
Virtual Extensions. Mobile phones can be used as extensions on the system.
DIDs (Direct Inward Dialing). Set up a private phone number to ring directly to an extension, bypassing the auto-attendant.
Call Center Support. If you run a call center, there are several features available, including ACD (Automatic Call Distribution) for queue handling, support for local and/or remote agents, and the ability for agents to log in and out.
Softphones. Users can use virtual (software) phones on Android, Windows or Mac. Users can make and receive calls without a physical phone.
How We Make VoIP Work for Your Business
We know that technology alone doesn't solve business problems; it needs to be properly planned and managed to fit business needs and goals.
We'll help you find the phone system that will work best for you, and we'll manage it to ensure that it serves you well.
Flat fee per phone (user), including phone hardware
Unlimited calls per phone to US, Canada, Mexico
No up-front setup fees
Minimal 1-year contract; no long-term lock-in
We manage all the call routing rules
We provide training on the new phone system
In case of phone system failure, we can build an emergency system and have the phone numbers port over into the new system
---
Contact us today to learn how our VoIP services can help your business.