Datto's ALTO 3 is a business continuity solution that delivers enterprise-grade functionality at a small business price.
Datto ALTO 3 Specs
| | |
| --- | --- |
| Storage | 2TB |
| RAM | 8GB (DDR3) |
| CPU | Intel Core i3-5010U |
| Network | 2x1GbE |
| Chassis | Mini Desktop |
Datto ALTO 3 Features
Total Data Protection platform built for small businesses.
ALTO is Datto's cost effective, yet fully featured. Recover granular data quickly from multiple points in time, and use Instant Virtualization in the Datto Cloud to spin up lost servers, getting back to business in minutes.
All-in-One Business Continuity
Built for MSPs to ensure their customer's business is always on and resilient to disasters, ALTO is an all-in-one BCDR solution that includes verified backups, restore options for any scenario, instant virtualization, and ransomware protection. All backed by Datto's private cloud.
Easy To Implement Turnkey Device
ALTO 3 is a plug-and-play appliance that can be up and running in minutes, and managed through a simple web-based management console.
Instant Recovery To The Cloud
Protect data in the local device with frequent backups, replicate backup data to an offsite cloud location – and if disaster strikes, run your server instantly in Datto's secure cloud.
Protect both Physical and Virtual Infrastructure
Protects physical sources as well as the most popular virtual infrastructure types on the market.
Superfast Image-Based Full System Backup
Comprehensive full server protection ensures quick full system restores, easy recovery of individual files, bare metal restore (BMR) capability, and the ability to boot individual backups as virtual machines.
Instant Full Server Restore
Use Datto's advanced BMR to a local server, or Instantly Virtualize a server to Datto's own secure cloud
Hybrid On-Premise and Cloud Data Protection
To virtualize and run a protected server with Hybrid Virtualization, ALTO initializes a virtual machine (VM) for that server in the secure Datto Cloud. Then the ALTO automatically connects that VM in the Datto Cloud to the local network through the ALTO, using a secure VPN tunnel.
Full-server Instant Failover to the Cloud
Datto protects systems from site-wide outages using instant off-site virtualization.
Unique, Automatic Ransomware Detection and Alerting
Datto rocked the industry when it announced the first ransomware detection feature as part of the Datto Total Data Protection platform.
Roll back servers to moments before Ransomware attacks. Even from the very first backup, Datto uses several proprietary methods for detecting the presence of ransomware.
Instant Hybrid Virtualization gets critical servers – and you – back in business right away.
---
Shoreline Technology Solutions specializes in customizing hardware, software, and networks for small to medium-size businesses. Contact us today to learn how our Managed Services can help your business.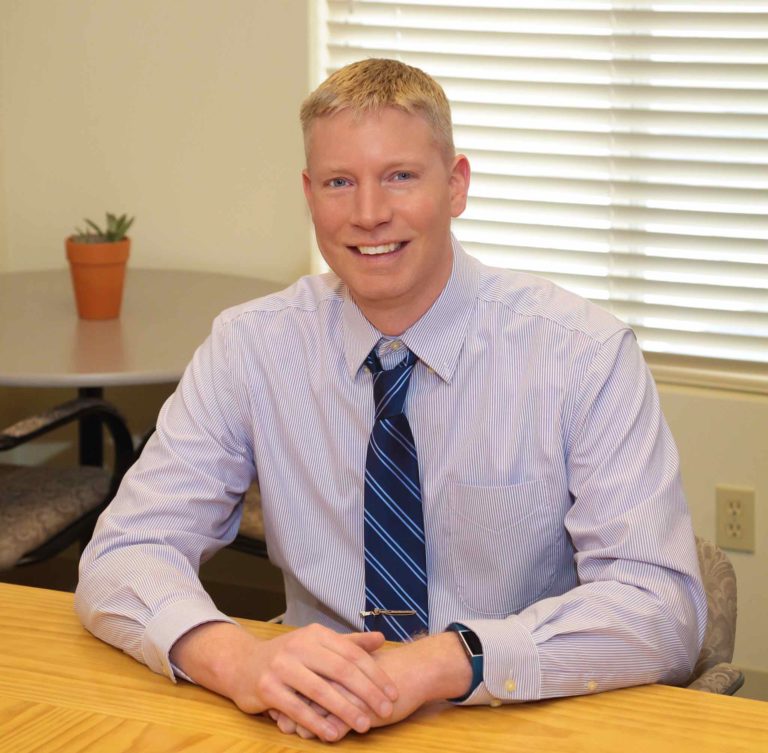 President / Network Architect
Mark Kolean always had a fascination with technology from the time he was 3 and his gift of the Atari 2600 to current. In 1990 at the age of 14 Mark got his first job in customer support for a mail order business supporting Tandy TSR-80 computer software shipped on cassette tape. A few years later Mark was building hundreds of 286, 386, and 486 computers for the new emerging DOS & Windows 3.1 computers that had exploded on the market.
After a college career studying business and technology Mark Started Shoreline Computer Systems in 1999 at the height of the dot.com boom with the looming crisis of the year2k bug just around the corner. In the early 2000's a lot of work was done with early network systems including Lantastic, Novell, and Windows NT Server. Mark became a community contributor to the Small Business Specialist community that revolved around Small Business Server 2000-2011 which focused on single or dual server environments for businesses up to 50 in size. Networks during this time frame mostly had a break fix relationship in which work was billed only when a problem occurred.
In the 2010's Microsoft released their first cloud based software called Microsoft BPOS which would in later become known as Microsoft Office 365. This introduced a new model in technology with pay as you go subscription services. Starting in 2013 Mark's team at Shoreline Computer System rebranded as Shoreline Technology Solutions to focus on the transition to become proactive and less reactive to data backup and security needs. Starting in 2018 all customers are required to have a backup management plan in place as a center point with the full understanding that if STS isn't watching the customer's data, then no one is.
Now in Mark's 22 years of business he is building a company emphasis of how to help customers retire servers and build networks completely in the cloud.