In this video, we discuss and demo Datto's backup & recovery solutions for both on-premise (Datto SIRIS & ALTO) and SaaS backups, including Microsoft 365 and Google Workspace.
Video Transcription
James: Hello, this is James with the marketing team at Shoreline Technology Solutions. I'm here today with Mark, President, Network Architect at Shoreline Technology Solutions. How's it going, Mark?
Mark: I'm good, thanks.
James: Good. So, today, can you tell us a little bit about what we're talking about?
Mark: Today, we're going to talk about the subject of backups and recovery with Datto's on-premise and Datto's SaaS protection solutions.
James: Okay, so we're talking about a combination of actual physical hardware, so appliances, and SaaS software as a service.
Mark: Yes, that's correct, right.
James: All right. So, can you tell us a little bit about the backup appliances that are offered by Datto?
Mark: So, Datto's got a couple lines of appliances. We've got the ALTO and the SIRIS line. This is a sample of the ALTO. It is a little tiny Intel nook, this one is about two generations old. So, they're a little bit different now. But basically, how this appliance works is you install this on your internal network, and every hour it will back-up your on-premise servers. And every day, we'll take a copy of that data and upload it to the cloud. So, worst case scenario, your systems have a crypto virus or if your building burns down to the ground, we can recover your data from the previous day, or the previous hour.
James: All right. So, what we have here is going to be a sample recovery using one of the hardware appliances, correct?
Mark: Yes, this is a data service device. And we're going to be using this today to do a sample recovery. So, I'm just going to quick show how easy it is to recover a server. This particular appliance allows you to actually use the device as a server. So, we're going to pick our server here. We're going to do a local virtualization. And we're going to recover from our last backup, which is 10 a.m. at Friday. We'll start that restore and it takes just a minute. But we can allocate our amount of cores, the amount of RAM that we want to start up this virtual machine, so we'll go ahead and start up. And again, we're using the internal backup actually as a server in a worst-case scenario. If there was a hardware failure, we could use this to actually run our server for a time being. And one of the really cool things about this type of device is we can actually continue making backups on the virtualized recovery agent and then revert those backups back to the live machine when it comes back online. So, we don't actually have to recover the entire thing, we can just recover the changes to the live data once that comes back. So, pretty cool stuff.
James: Okay. And I think we're also going to show, I think you had screenshots for device page?
Mark: Yep, I do. So, this is going to take a minute, we'll go ahead and kind of let this run in the background.
James: Okay.
Mark: This should come up to a window screen. So, we were asking for the portal page, what that looks like?
James: Yeah, I think the device page.
Mark: The device page, yup. So, the device page has– For us as techs, we manage hundreds of backups. We want to be able to see sort of how that looks. So, each device, for us on our side, has a line item. And like for example this particular Datto that checked in seven minutes ago, the green checkmarks show us that the last 10-backups have succeeded and that the total amount of data that this particular agent has off-site is about 430-gigs, which is 15% of the local drive is being used.
On this bottom backup, we can see that the local drive, which has 2-terabytes of data total is 85% full and that we need to reach back out to this particular client and let them know that we either need to put a larger Datto in or help them manage their files that are local onto that appliance to maybe be a few less files. We can store three months a history on the local device or we can store less history, like one month. Off-site, you still get a year of storage or infinite storage, if you're looking for that. But locally, the device only has so much space.
James: Great. And then–
Mark: Let's see how that sample restore is coming, if it's booted up or not. This is our server here. It booted up and it's ready to go. So, if our internal server had failed, this particular restore does not have a network connection yet. Of course, we have our live went up and running as well. So, this would really throw things for loop if we connected both at the same time. But this is what it looks like to do a recovery. We recovered this server in less than five minutes after it failed.
James: Great. So again, this is an on-premises solution, right? So, this is–
Mark: This is for your internal network that you already have. Internal as far as your servers, whether that's Hyper-V or VMware, it can recover from any of those platforms, store it, and actually run virtualization if you had a hardware failure and you needed to fail-over we could boot this up in a relatively quick amount of time and continue running.
James: Okay, great. And I think, did you have one more screenshot you wanted to share?
Mark: I did. So, one of the great things about this is the reporting that comes in. And so, this particular server every day will send a screenshot to our contact email. One of the biggest failures that backups have is the ability to actually test the backups to test that they are actually working. Many IT groups sell a backup solution, and they never prove that the backups are actually working. And when it, lo and behold, comes to that bad day, you have no real way of knowing whether on a given day it's actually going to work or not. So, every day the system takes the off-site copy of the backups, does the virtual restore have them, and sends a screenshot to the customer to let them know that their backup is indeed working. So, it's kind of built-in verification in the product.
James: Sure, that's great. All right. So, I think now would be a good time for us to switch over and talk a little bit more about the cloud side of things, right? So, the data SaaS backup software. So, let's switch back over to the PowerPoint. All right, so we've talked about the appliance or the hardware side of things, can we talk a little bit about software as a service product that's offered?
Mark: Absolutely. So, Datto SaaS is a solution that backs up your cloud data. It backs it up three times a day, so you can use it for both Microsoft 365, as well as Google's suite of products. It backs up in the Microsoft Suite Teams data, SharePoint data, OneDrive data, as well as your email Microsoft Exchange data. And in a bit, we're going to do a demo here on how to restore some OneDrive data.
James: Okay, so now we are going to jump into a demo of recovery using a SaaS folder, correct?
Mark: Yeah. So, this is a Microsoft 365 folder, this is my own personal folder. We're going to do a sample restore. And for Microsoft 365, you have the choice of recovering four different types of items in data sets. We can recover OneDrive, exchange, or SharePoint, as well as a Teams folder or site.
So, I'm going to just do a quick sample OneDrive recovery. So, the backups for the Datto SaaS are three times a day, for grabs and does a cloud-to-cloud backup. So, if we open up our documents folder here, we've got some items, and I want to just recover this charity folder. So, all I have to do is go to here and go to export. If I wanted to pull that, say as just a file that I wanted to redownload, I do have the option to re-upload the file back to my Teams site or my SharePoint site, if I'd like to overwrite the data. But just to keep it simple, we're going to just export it here. And you can see the arrows are turning. And just a minute, we should have the ability to grab that file and download it. It's that simple.
So, the most common things where you would see this type of scenario is, again, a user account gets deleted and you need to recover a calendar, if your mailbox got encrypted and we needed to pull that data out and manage that type of thing, we would work with that type of solutions.
Here's a whole folder, we can just download the file and away we go. We've got our data recovery. That's simple.
James: Great. And this is also applicable, so I know we are looking at OneDrive here specifically. But also applicable to Google workspace as well?
Mark: Yep. So, the interface is the same on this end, it's just a different back end that connects in with your admin account on your Google site. But it's able to pull the Google share drives as well as your personal data, and mail folders. So, if you're looking for a way to get that type of data out, again, you can live recover it to the Google Suite, or you can pull it out as individual chunks of data and work with it that way, if that's what you need.
James: Okay, great. Thank you. All right. So, can you talk a little bit about how or if the data SaaS software can help prevent malicious malware?
Mark: So, the Datto is a backup appliance. And it's not per se, a security stack on your security suite. But what it can do is each backup routine that happens, the Datto scans for what files are different. And if your system does have a malware infection, it will notify us as the text that something has changed with the backups and a large amount of encrypted files. We can alert the customer to that. And since the on-premises solutions are every hour, we get instant, near real time updates on those type of things. So, if something's happening, we can let the customer know very quickly.
James: Okay, great. And I know that we looked at use cases with Microsoft 365. Can you tell me a little bit about use cases for Google workspace and their suite of products?
Mark: Yeah, so the Google Suite, you know, is obviously very prevalent with a lot of smaller businesses. And many customers don't realize that the Google Suite doesn't have extended backups. These products for the Datto Suite can hold your data for a year or indefinitely, depending on which plan you pick. So, this is a way of a user accidentally gets deleted, a user gets compromised, or something else happens with your shared data that we can get in here and recover that data further back than what Google by default does, which I believe it's 30-days. So, we can get data that's been deleted years back from our Datto products.
James: I was actually reading a Reddit thread recently about employees leaving companies and their Google accounts being deleted. And the company later finding out that everything that was in their share calendar was controlled by that one Google account or, you know, shared documents. So, this would be a way to potentially recover those.
Mark: Yeah, and a lot of times, we run into scenarios where like you said, there's an important calendar that's buried within a user account, or there's a OneDrive folder, or a Google Drive folder that has been, you know, controlled by a user where there's important data and the moment they lose it, they realize something isn't there that's quite right. And so, this gives us a much longer retention. And you know, if there's an extended downtime with Google or Microsoft, we have another path to get that data and recover it as a folder locally.
James: Great. Okay. So, I guess to summarize, bring it all together. So, we've talked about the hardware side of things, so the appliance side of things and software as a service, use cases for both Microsoft 365 and Google Suite of products. Can you help kind of tie that all together? I guess, maybe just kind of value props for business owners?
Mark: Well, a lot of business owners are looking at the security with conditions going around in the world and several well prominent hacks in the past year. And the Google Suite of products is, excuse me– The Datto Suite products is among the best for backup, recovery, uptime. And so, if you're looking for your on-premises solutions to be backed up, depending which product you have, we have a quick recovery path to minimize downtime if there was a failure or a compromise. And for your cloud solutions, we have a way to do a cloud-to-cloud backup that allows for a longer retention than what Microsoft has, or Google has by default.
James: Great. All right. If anybody has any additional questions about Datto's products or if they'd like to get in touch with you, how would we go about doing that?
Mark: They may email us at Help@STSMich.com or go right to our website, find some information at STSMich.com. We have a submit a ticket request out there, as well as a live chat. We'd be glad to help.
James: All right. Thanks, Mark. Appreciate it.
Mark: Thank you.
James: Take care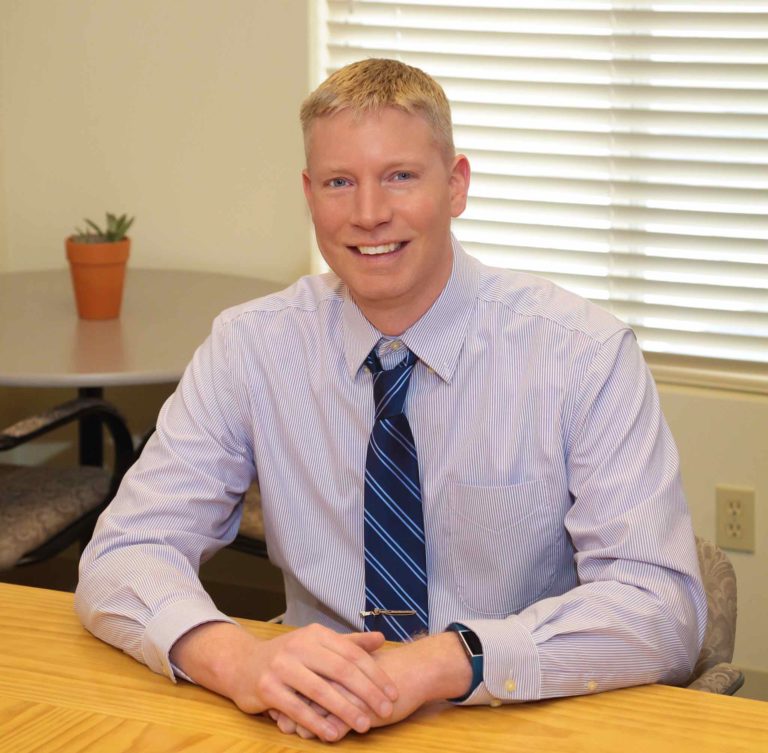 President / Network Architect
Mark Kolean always had a fascination with technology from the time he was 3 and his gift of the Atari 2600 to current. In 1990 at the age of 14 Mark got his first job in customer support for a mail order business supporting Tandy TSR-80 computer software shipped on cassette tape. A few years later Mark was building hundreds of 286, 386, and 486 computers for the new emerging DOS & Windows 3.1 computers that had exploded on the market.
After a college career studying business and technology Mark Started Shoreline Computer Systems in 1999 at the height of the dot.com boom with the looming crisis of the year2k bug just around the corner. In the early 2000's a lot of work was done with early network systems including Lantastic, Novell, and Windows NT Server. Mark became a community contributor to the Small Business Specialist community that revolved around Small Business Server 2000-2011 which focused on single or dual server environments for businesses up to 50 in size. Networks during this time frame mostly had a break fix relationship in which work was billed only when a problem occurred.
In the 2010's Microsoft released their first cloud based software called Microsoft BPOS which would in later become known as Microsoft Office 365. This introduced a new model in technology with pay as you go subscription services. Starting in 2013 Mark's team at Shoreline Computer System rebranded as Shoreline Technology Solutions to focus on the transition to become proactive and less reactive to data backup and security needs. Starting in 2018 all customers are required to have a backup management plan in place as a center point with the full understanding that if STS isn't watching the customer's data, then no one is.
Now in Mark's 22 years of business he is building a company emphasis of how to help customers retire servers and build networks completely in the cloud.