For years now we have heard a lot about how best to use "The Cloud" to increase uptime and save the expense of replacing the aging businesses server, but how does a business practically do that?
In this post I am going to make suggestions on how best to use the Microsoft cloud network to retire that tired server for good.
A business wants to retire their old server because:
The existing server is old or failing and a replacement could cost between $10,000 – $50,000
Maintaining many physical or virtual servers is expensive
Work from home requires more ability to access programs and data anywhere
The workforce uses more cloud storage such as OneDrive and SharePoint instead of internal storage
In order to retire the server, the business is going to need a different home for all of its programs and data.  The hardest item to move completely offsite is the internal accounting software.  Most small businesses use accounting software from QuickBooks or Sage.  Both companies now offer a SaaS (Software as a Service) subscription version of their software that is completely cloud based.  Once all the databases hosted by the server have been moved out to cloud versions, it becomes much easier to start thinking about retiring that in house server.
Once the accounting software is cloud based, then we need to find a new home for all the company's internal business data such as Microsoft Word and Excel documents as well as Adobe .pdf files and CAD design data. If the business is already using Microsoft 365 (formerly Office 365) to host its email, then you are in luck. By changing each user's license from email only to Microsoft Business Premium, each user account can get Office full applications, OneDrive, SharePoint, and Endpoint Protection Manager. This will allow all users to have a consistent look and feel across all their workstations by automatically deploying programs and redirecting desktop and documents folders directly to cloud locations.
After all the data is now into the Microsoft cloud services and SaaS products, the time has come to power down the server and see what might still be missing.  Most of the time businesses may find an important older piece of software that has been completely forgotten about which needs some time to be moved.  So long as the server is still working, now that you have identified the software you can start researching what additional new software may be able to replace that old server-based software, or find some other way to recreate that data into another program.  If no other way can be found to move that old legacy software to another product, make sure the server has a good backup and find a way to modernize the server to bring that software and its history forward.  We have taken individual databases and moved them over to a standalone workstation in order to retire a server.  Other options include moving the server to a virtual build inside of Azure, AWS, or another cloud product if the server needs to be kept, but outside of the building.
Now that the server is completely turned off, it is important to replace a backup solution for the cloud data that is offsite.  Many users believe that once the data is in Microsoft 365 that it is backed up.  In some cases that is true, but in order to get longer than 30 days of file history retention, we recommend adding a cloud-to-cloud backup solution such as Datto SaaS.
---
As a Holland, Michigan Managed Service Provider (MSP), we offer more than just server disaster recovery and break-fix IT support. We evaluate and organize your network, keeping your data backed up and secure—at all times. Don't wait for server disaster to find a qualified Managed Services Provider. Reach out to Shoreline Technology Solutions today. Our information technology company will evaluate your network free-of-charge and provide you with best-in-class hardware and cloud-based solutions. We're excited to hear from you!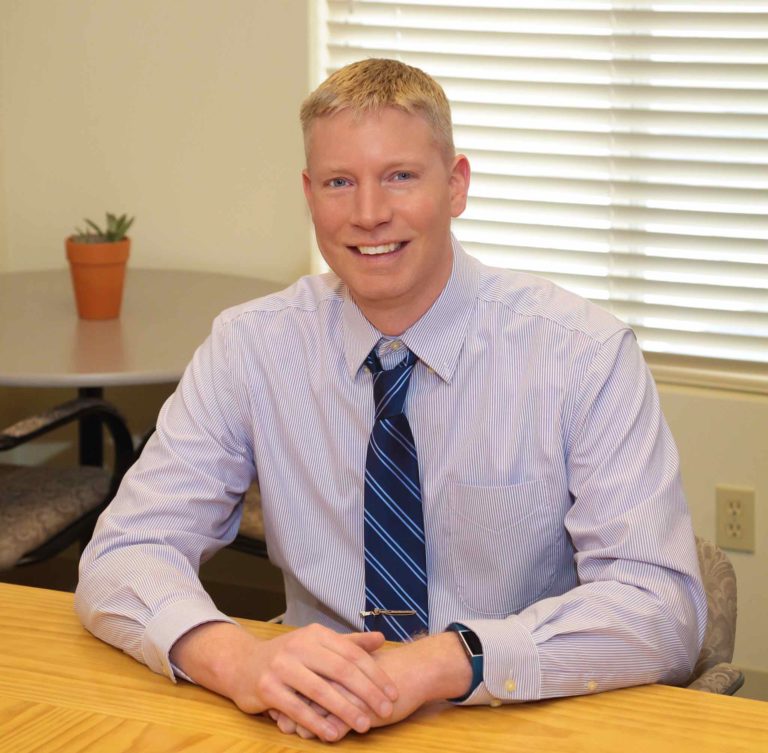 President / Network Architect
Mark Kolean always had a fascination with technology from the time he was 3 and his gift of the Atari 2600 to current. In 1990 at the age of 14 Mark got his first job in customer support for a mail order business supporting Tandy TSR-80 computer software shipped on cassette tape. A few years later Mark was building hundreds of 286, 386, and 486 computers for the new emerging DOS & Windows 3.1 computers that had exploded on the market.
After a college career studying business and technology Mark Started Shoreline Computer Systems in 1999 at the height of the dot.com boom with the looming crisis of the year2k bug just around the corner. In the early 2000's a lot of work was done with early network systems including Lantastic, Novell, and Windows NT Server. Mark became a community contributor to the Small Business Specialist community that revolved around Small Business Server 2000-2011 which focused on single or dual server environments for businesses up to 50 in size. Networks during this time frame mostly had a break fix relationship in which work was billed only when a problem occurred.
In the 2010's Microsoft released their first cloud based software called Microsoft BPOS which would in later become known as Microsoft Office 365. This introduced a new model in technology with pay as you go subscription services. Starting in 2013 Mark's team at Shoreline Computer System rebranded as Shoreline Technology Solutions to focus on the transition to become proactive and less reactive to data backup and security needs. Starting in 2018 all customers are required to have a backup management plan in place as a center point with the full understanding that if STS isn't watching the customer's data, then no one is.
Now in Mark's 22 years of business he is building a company emphasis of how to help customers retire servers and build networks completely in the cloud.