In this video, Shoreline Technology Solutions President & Network Architect Mark Kolean discusses what a managed service provider (MSP) is, what MSPs do for businesses, the benefits of managed services, and more.
Video Transcription
James: All right. So, in today's video, we are talking MSP 101. So, really why managed services are important for your business. My name is James, I'm part of the marketing team with Shoreline Technology Solutions. I'm here today with Mark, the President of Shoreline Technology Solutions. How's it going, Mark?
Mark: Good. Thank you.
James: Excellent. So, I think in today's video, I'm hoping to take away a couple of things really. I'm thinking if I'm a small business owner or medium sized business starting to research IT services and really just trying to understand what managed service providers are, I think just covering a couple of questions that we see a lot. What is a managed service provider is? What MSPs can do for business? Generally, what is included in managed services? The benefits really versus maybe some of the alternatives, like Break-Fix IT or Internal IT. And maybe even some questions on how to choose a managed service provider or find the right fit that's good for a business. Does that sound good to you?
Mark: That sounds great.
James: All right. So, high level, I guess we're here, why manage services are important for your business? Can you tell us a little bit, your thoughts on the value there?
Mark: So, most businesses have some need for technology help, whether it's an ongoing relationship or one time help. And managed services are meant to provide help for small businesses that don't have internal IT resources of their own or a co-managed service where they may have an internal IT person, but they need coverage when they're gone, or they need some assistance on some special projects. And managed services tend to be a proactive approach to those services.
What is a managed service provider?
James: Okay. I think that covers a little bit of what a managed service provider is. So, it sounds like outsource. Is there anything else you'd see value in terms of kind of tacking on really what a managed service provider is? Or do you feel like we've covered it?
Mark: Emphasis on being proactive and most managed service providers provide flat fee service. So, we're not paid for the amount of time you spend working on it. We're paid no matter whether the service works or not. If it takes 20-hours to fix the project, 1-hour, we're paid the same either way.
What do manage service providers do for businesses?
James: Okay. So, I guess high level, next question would just be, what do manage service providers do for businesses? And also, just generally what's included in managed services? So, can you give us a little high level on that?
Mark: Yeah. So, managed services sort of the alternate option is a break fix service. Where break fix you're calling somebody after the service is broken or after the problem comes up. Where managed services are doing their best to provide services before a problem happens. And if you think about your car, if your car breaks down, you're stuck somewhere on the side of the road, you can get towed. It's inconvenient. But with your computer services, if everybody is putting data into a business software solution, like an accounting system, and you lose all that data, you can't just get it back. It's gone forever. And so, our emphasis is really on providing up time and making sure that data doesn't get lost.
James: Okay. I know that you've kind of used an analogy of offense and defense in the IT landscape. Where do MSPs fit into that?
Mark: So, MSPs are the defense for your business network. You might think of programmers and people that write code as the offense. They're generating new programs. They're working with integrations with different providers of say phone systems and email providers and your accounting software to try to make them all work. They're writing the code to make that work. Our job as an MSP is being defense. We want to make sure that your servers are backed up, that your email is up and working, that the data is backed up, that with so many different malware and virus type of things going on in the world that those things don't happen under our watch.
What's included in managed IT services?
James: Okay. Can you talk through, and we could talk about what STS generally provides? Or just high level of what's generally included in managed services?
Mark: Yeah. So, we typically mandate you have to have backup services as part of being a contract with us. We don't want you losing your data under our watch, that's the most important piece, not losing data. Other things that are included is we manage wireless and email solutions, as well as phone systems. And for the most part, if it's technology, we touch it, even if we don't do all of it in house. We'll work with your vendors. If it's copier vendors or internet service providers, wiring groups, you know, we manage all the pieces that touch the technology whether we do it or we bring someone else to help with that solution.
James: Okay. And do you see, I mean, manage services plans basically pretty consistent in terms of what's included? Do you see specific verticals having different needs, like healthcare or anything like that that have maybe HIPAA compliance concerns or things like that where managed services are a little different?
Mark: Most everybody has some similar needs as far as they want remote access. They want backups. There is HIPAA compliance in things like chiropractic and local medical services and those types of things where they're not part of a larger managed group, such as a hospital, and they need services and interactions. So, we do some verticals with that. Dental offices also fall into the HIPAA compliance category.
Manufacturers fall into CMMC compliance if they're dealing with Department of Defense contracts. And we can work with that as well.
What are the benefits of managed services?
James: Okay. So, one of the things again, and we talked about it a little bit before of the benefits of managed services. So, why use managed service? What are the benefits? And I think you use the comparison to break fix IT. I think that there's probably some benefits also versus an internal IT team. Can you talk through a little bit of some of those benefits?
Mark: Yeah. The main benefit of managed services is guaranteed up time as well as a flat fee approach to IT. You know, every month, which is spending, and we help work with budgeting for that. As part of our yearly contractual meetings that we do with clients, it is to help predict those expenses and predict those expenditures and work to generate a long life for the equipment that is purchased and to produce better up time.
How to choose a managed service provider
James: Okay, great. So, one of the questions that I think we've seen asked is, how to choose a managed service provider? So, I think based on your experience of working with clients, onboarding new clients, do you have recommendations of questions you should ask an MSP or things that you should look for in a provider when choosing a new MSP, whether you're new to managed services or switching from a provider?
Mark: So, one of the things that's most important in choosing a managed service provider is the reputation. What is their reputation? Since it's a flat fee service, what is the expected response time going to be when you call in and you want to get a printer fixed? You have your wireless down, servers down? You can't afford to be down. If a critical piece of that technology is down and the entire operation is down, you can't wait two days or three days or four days to get a call back. You need to know what the response is going to be. And so, referral and reputation of the existing managed providers that you're looking for is going to be really important.
James: Okay. Thank you.
All right. Well, I think that covers it for me. Is there anything that you'd want to discuss just in terms of managed services or any other questions you think you see commonly from business owners or from their team with regard to managed services?
Mark: I see a lot of people just looking and comparing to break fix. I think a lot of times that businesses will have a hard time doing a cost comparison between what their break fix is, which is, you might get a $10,000 bill one month and you might get a $50 bill one month. And it's very hard for a lot of break fix clients to convert that to apples to apples to MSP services.
And if you give us MSPs a chance to quote that out, we usually work really hard, apples to apples about it, as best as we can by looking at one or two years of expenditures and comparing that over a monthly kind of return and evaluation of that.
James: Okay. All right. Well, I appreciate it. If somebody wants to contact Shoreline, what do you recommend that they do?
Mark: You can reach out to our website, which is STSMich.com or give us a call at the number listed.
James: All right. Thanks, Mark. I appreciate it.
Mark: Thank you, James.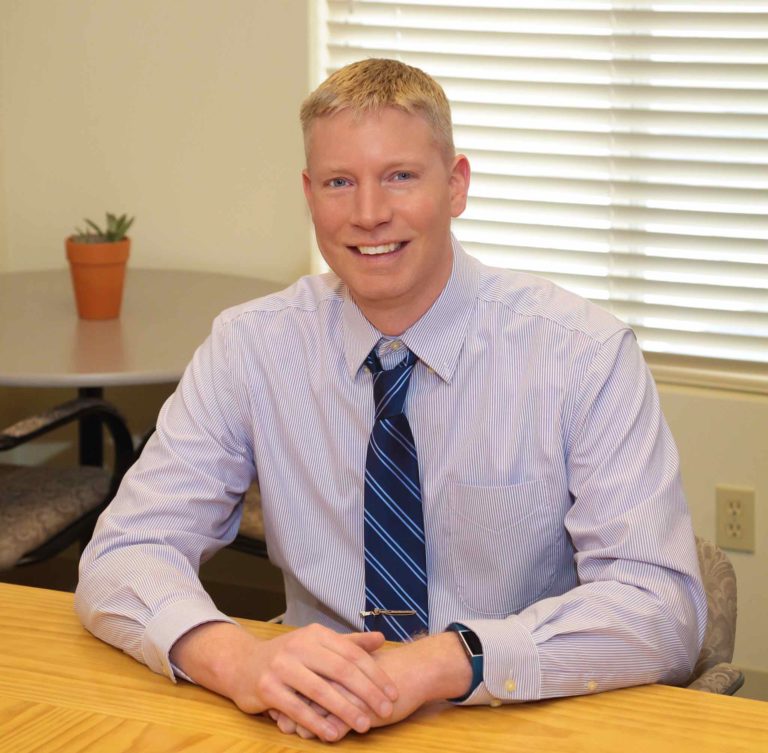 President / Network Architect
Mark Kolean always had a fascination with technology from the time he was 3 and his gift of the Atari 2600 to current. In 1990 at the age of 14 Mark got his first job in customer support for a mail order business supporting Tandy TSR-80 computer software shipped on cassette tape. A few years later Mark was building hundreds of 286, 386, and 486 computers for the new emerging DOS & Windows 3.1 computers that had exploded on the market.
After a college career studying business and technology Mark Started Shoreline Computer Systems in 1999 at the height of the dot.com boom with the looming crisis of the year2k bug just around the corner. In the early 2000's a lot of work was done with early network systems including Lantastic, Novell, and Windows NT Server. Mark became a community contributor to the Small Business Specialist community that revolved around Small Business Server 2000-2011 which focused on single or dual server environments for businesses up to 50 in size. Networks during this time frame mostly had a break fix relationship in which work was billed only when a problem occurred.
In the 2010's Microsoft released their first cloud based software called Microsoft BPOS which would in later become known as Microsoft Office 365. This introduced a new model in technology with pay as you go subscription services. Starting in 2013 Mark's team at Shoreline Computer System rebranded as Shoreline Technology Solutions to focus on the transition to become proactive and less reactive to data backup and security needs. Starting in 2018 all customers are required to have a backup management plan in place as a center point with the full understanding that if STS isn't watching the customer's data, then no one is.
Now in Mark's 22 years of business he is building a company emphasis of how to help customers retire servers and build networks completely in the cloud.