Video Transcript
Here's the first compelling reason to upgrade before support ends for Windows Server 2008.
The numbers on cybercrime are scary and they keep getting worse.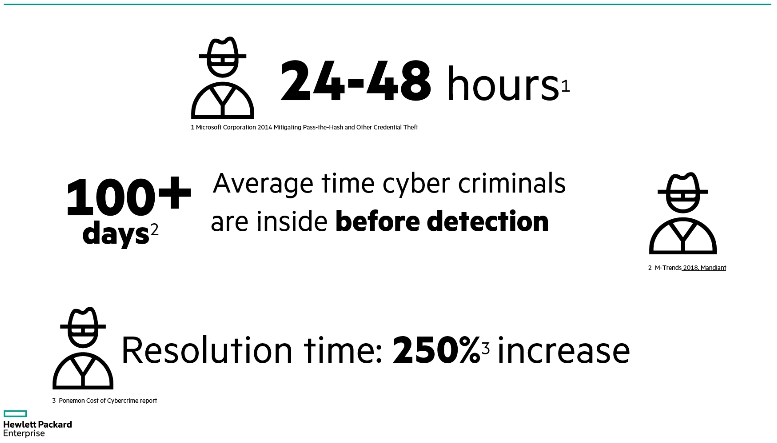 Typically, a hacker can get into a data center in 24 to 48 hours and it's typically more than a hundred days before the organization knows they've been breached at all and the time it takes to resolve a breach has gone up 250 percent since 2010.
The current versions of Windows Server software have protection that just wasn't available in 2008.
Credential Guard can protect you against a hacker stealing passwords to break into your data center.
With Device Guard, you can keep people from loading malware could either cause damage or enable them to steal data and if somebody does manage to get in you can detect them much quicker plus you can figure out how they got in to keep that from happening again.
These are ways to protect yourself that didn't exist with Windows Server 2008.
Gen 10 servers from HPE provide additional protection as well.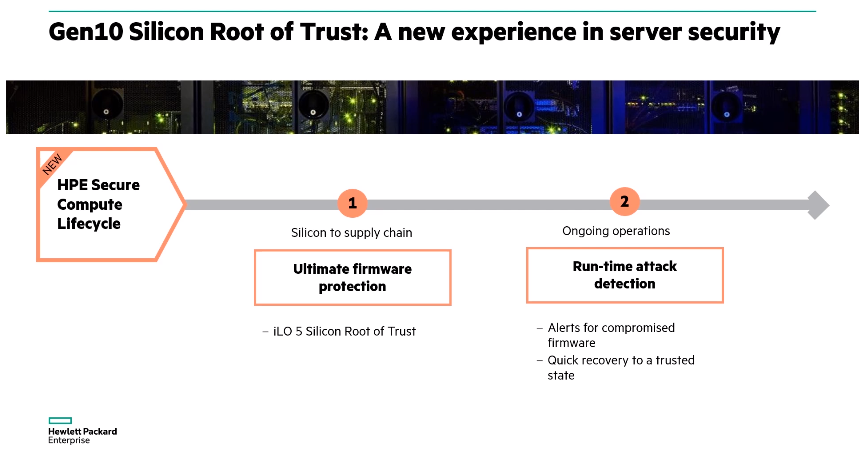 When the system is manufactured, the digital fingerprint is created that matches the firmware in the system. At boot time, this digital fingerprint is verified and if the firmware doesn't match in the system, won't boot.
In addition, the system can be set up to regularly check to make sure that digital fingerprint matches the firmware, and if any changes taking place, fireworks go off.
But the protection isn't limited to firm work. There's encryption throughout the system.
HPE is the only volume server vendor to comply with the most stringent guidelines for encryption – both from the commercial market and the U.S. federal government.
This level of protection didn't exist for many of these legacy servers were manufactured.
So if you're running 2008 you're on a system with a lot less protection than you can get today.
---
How can Shoreline Technology Solutions help upgrade my Windows Server 2008?
When it comes to upgrading Windows Server 2008, our techs can help your business assess, migrate, and optimize your upgrade.
Assess – Identify and inventory your apps and server roles running on Windows Server 2008 and 2008 R2. Analyze each workload to determine the best path—migrate to Azure or upgrade on-premises.
Migrate – Make the move—migrate your virtual machines to Azure or upgrade to the latest version of Windows Server.
Optimize – Fine-tune your resources to optimize costs, manage resources, and strengthen security and compliance across hybrid workloads.
Contact us today to learn how our small business server 2008 modernization paths can help protect your business.