Video Transcript
IT efficiency is the second reason to upgrade before the end of support deadline for Windows Server 2008.
Containers offer a number of benefits, but the easiest one to measure is cost saving. The reason is because containers require far less system resources with virtual machines.
Comparing Virtual Machines vs. Containers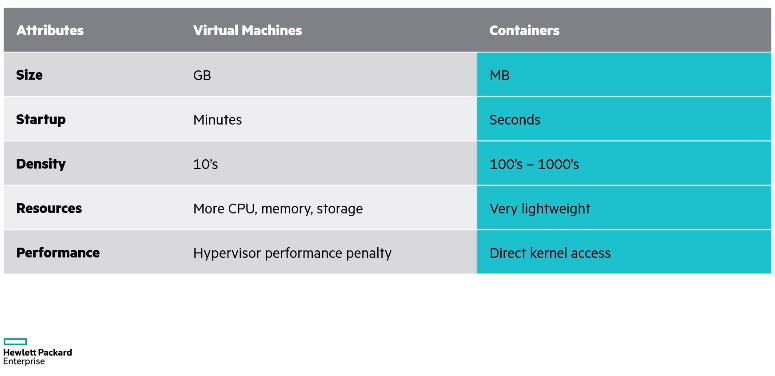 As a result, you can run a lot more applications on one server with containers than you can with virtual machines.
If you're running Windows Server 2008, VMs are your only option.
But when you upgrade to a modern OS you can run more workloads on fewer servers and reduce the cost of infrastructure.
Intelligent System Tuning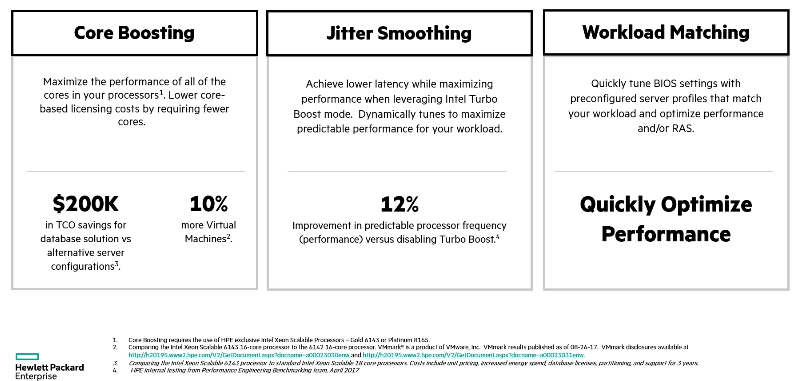 On the hardware side I'm going to highlight three unique features to HPE that help reduce the cost of infrastructure.
The first is core boosting which increases the performance of gem 10 servers.
Now if you can run your applications on fewer cores because they're faster, that's always a good thing because software is generally licensed on the basis of chords.
So processors with fewer cores equals lower software costs we determined that the three-year total cost of ownership was $200,000 less because of this HPE unique feature.
Next is jitter smoothing. The turbo boost option and Intel processors is great, but in some specific environments it actually introduces latency which can ironically degrade performance.
What jitter smoothing does is it reduces that latency so you're able to take full advantage of turbo boost.
Number three is workload matching.
As you would expect, HPE has a lot of expertise on tuning the BIOS settings to improve performance so you can run applications on fewer processors.
HPE takes the guesswork out of the equation with pre-configured server profiles that are matched to specific workloads for optimal performance.
These three unique features help reduce the cost of infrastructure you.
---
How can Shoreline Technology Solutions help upgrade my Windows Server 2008?
When it comes to upgrading Windows Server 2008, our techs can help your business assess, migrate, and optimize your upgrade.
Assess – Identify and inventory your apps and server roles running on Windows Server 2008 and 2008 R2. Analyze each workload to determine the best path—migrate to Azure or upgrade on-premises.
Migrate – Make the move—migrate your virtual machines to Azure or upgrade to the latest version of Windows Server.
Optimize – Fine-tune your resources to optimize costs, manage resources, and strengthen security and compliance across hybrid workloads.
Contact us today to learn how our small business server 2008 modernization paths can help protect your business.