There are different types of companies offering SD-WAN solutions. They can be categorized as follows:
SD-WAN Providers
These companies formed to meet this market with a specialized SD-WAN product, and base their value largely on their software and management platform.
Cisco SD-WAN powered by Viptela. Connect any user to any application with integrated capabilities for multicloud, security, unified communications, and application optimization—all on a SASE-enabled architecture.
Silver Peak. Shift to a modern business-driven SD-WAN edge that yields maximum value from your existing and ongoing cloud and digital transformation initiatives.
Versa Networks. Comprehensive security, full-featured SD-WAN, advanced routing, genuine multi-tenancy, seamless multi-cloud, and sophisticated analytics delivered via one software stack and one management interface to anyone on any device anywhere in the world.
Oracle SD-WAN (Talari). Oracle SD-WAN was created to solve the ongoing IT challenges network managers face every day—from expensive, sluggish, inflexible WANs to difficulties deploying new office WAN links and accessing cloud services. With Oracle SD-WAN, enterprises can benefit from internet economics, leverage high-bandwidth and inexpensive Internet connections, and safely migrate applications to the public cloud and SaaS at their own pace – without sacrificing the high availability and predictable application performance they expect from their MPLS-only WANs.
VMware SD-WAN (VeloCloud). VMware SD-WAN™ delivers high-performance, reliable branch access to cloud services, private data centers, and SaaS-based enterprise applications.
…etc.
Security Providers
Security appliances are at a critical control point at all corporate network sites, and most already include routing and networking features. So, adding SD-WAN features to their platforms is a natural fit. The advantage of these solutions over other SD-WAN options is that they are willing to provide SD-WAN at no/little cost in order to earn the security business. Over time, this will make it hard for other providers to charge extra for SD-WAN except where they offer SD-WAN features beyond what security solutions typically provide, such as a dedicated Internet backbone for backhauling and prioritizing traffic (Cato, Bigleaf ). Examples include:
WatchGuard
Fortinet
SonicWall
Meraki
…etc.
ISPs
Some ISPs have packaged SD-WAN solutions for businesses, many of which are OEM solutions from the SD-WAN providers listed above. These include:
Verizon (Cisco Viptela or Meraki)
AT&T (VeloCloud)
CenturyLink (Versa Networks)
Deutsche Telekom
British Telecom (Nuage)
…etc.
This information was made available via WatchGuard's SD-WAN Buyer's Guide, their look at the promise of SD-WAN and perspectives to help businesses identify the right solution for their organization.
---
About Shoreline Technology Solutions
As a Holland, Michigan Managed Service Provider (MSP), we offer more than just server disaster recovery and break-fix IT support. We evaluate and organize your network, keeping your data backed up and secure—at all times. Don't wait for server disaster to find a qualified Managed Services Provider. Reach out to Shoreline Technology Solutions today. Our information technology company will evaluate your network free-of-charge and provide you with best-in-class hardware and cloud-based solutions. We're excited to hear from you!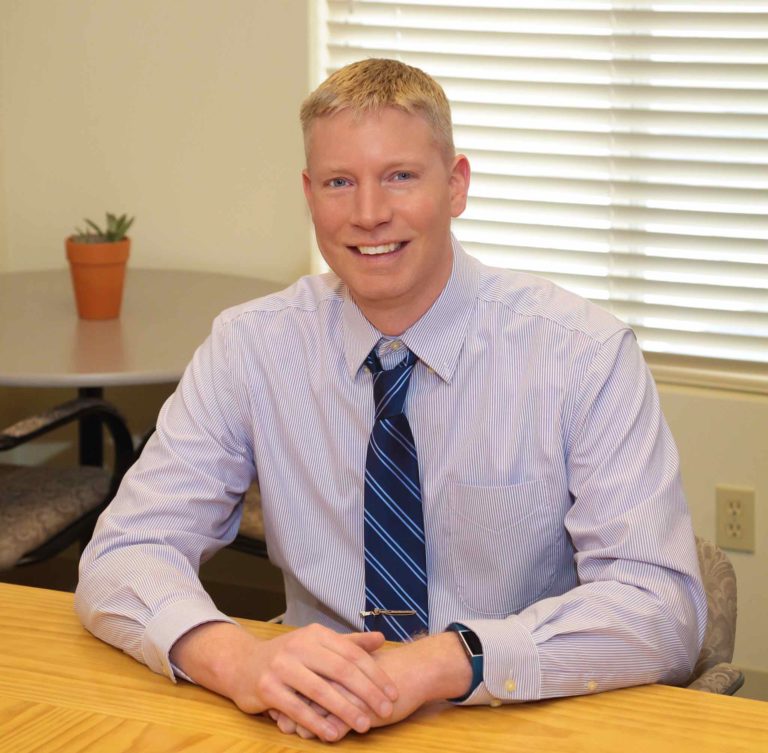 President / Network Architect
Mark Kolean always had a fascination with technology from the time he was 3 and his gift of the Atari 2600 to current. In 1990 at the age of 14 Mark got his first job in customer support for a mail order business supporting Tandy TSR-80 computer software shipped on cassette tape. A few years later Mark was building hundreds of 286, 386, and 486 computers for the new emerging DOS & Windows 3.1 computers that had exploded on the market.
After a college career studying business and technology Mark Started Shoreline Computer Systems in 1999 at the height of the dot.com boom with the looming crisis of the year2k bug just around the corner. In the early 2000's a lot of work was done with early network systems including Lantastic, Novell, and Windows NT Server. Mark became a community contributor to the Small Business Specialist community that revolved around Small Business Server 2000-2011 which focused on single or dual server environments for businesses up to 50 in size. Networks during this time frame mostly had a break fix relationship in which work was billed only when a problem occurred.
In the 2010's Microsoft released their first cloud based software called Microsoft BPOS which would in later become known as Microsoft Office 365. This introduced a new model in technology with pay as you go subscription services. Starting in 2013 Mark's team at Shoreline Computer System rebranded as Shoreline Technology Solutions to focus on the transition to become proactive and less reactive to data backup and security needs. Starting in 2018 all customers are required to have a backup management plan in place as a center point with the full understanding that if STS isn't watching the customer's data, then no one is.
Now in Mark's 22 years of business he is building a company emphasis of how to help customers retire servers and build networks completely in the cloud.