Network threats can come from anywhere, at any time, and can take you down before you even know they're there. Uniquely architected to be the industry's smartest, fastest and most effective network security products, WatchGuard solutions put IT security pros back in charge of their networks with widely deployable, enterprise-grade security and threat visibility tools suitable for any organization, regardless of budget, size, or complexity. See how WatchGuard Firebox stacks up against Fortinet Fortigate Next-Generation Firewall (NGFW).
| | | | |
| --- | --- | --- | --- |
| Features | WatchGuard Firebox | Fortinet Fortigate | WatchGuard Advantage |
| UTM/Next Gen Firewall | ✓ | ✓ | WatchGuard's advantage is best-in-class hardware and security services. |
| SD-WAN Networking | ✓ | ✓ | Dynamic path selection and other networking tools are included in our award-winning firewall and security services platform, for the strongest protection, simpliest management, and lowest overall total cost of ownership (TCO). |
| Cloud-based Deployment | ✓ | ✓ | RepidDedploy is included with every firewall. It is also built into WatchGuard Cloud for anywhere anytime availability. *RED devices only for Sophos. |
| Offline Configuration | ✓ | – | WatchGuard System Manager – Policy Manager |
| Centralized Management | ✓ | ✓ | WatchGuard System Manager is a fully integrated Management Server. *Sophos has fractured management tools between SG and XG firewalls. |
| Centralized VPN Management | ✓ | – | Easy-to-configure Hub and Spoke VPNs in Dimension or Drag and Drop in Management Server. |
| VPN | ✓ | ✓ | Secure communication from remote offices and mobile devices. |
| Device Detection | ✓ | ✓ | Only WatchGuard offers a complete network map of all connected devices. |
| Integrated 802.11 ac | ✓ | – | Fortinet customers miss out on integration with the latest wireless ac speed |
| PoE+ Ports | ✓ | – | PoE+ ports on Firebox T35, T55, and M440. Fortinet PoE models only. |
| VMware and Hyper-V | ✓ | ✓ | Sonicwall comes up short by not offering protection to the growing number of cloud users. |
| Policies by Domain Name | ✓ | ✓ | Domain policies with wildcards. Competitors recommend not using this feature in their products. |
| Proxy AV | ✓ | ✓ | Enables scanning/ detecting malware of compressed file types, and other evasions. |
| Advanced Malware Protection | ✓ | ✓ | WatchGuard's APT Blocker has been available since 2014. Fortinet's solution consistently performs poorly on third-party testing. Sophos Sandstorm not on available on the XG platform. |
| Access Portal | ✓ | ✓ | Sophos and Fortinet don't offer support for SAML 2.0. |
| Secure Wireless Access Points | ✓ | ✓ | Extend protection to the wireless environment with APs. |
| Band Steering | ✓ | ✓ | Enhances Wi-Fi experience, moving connected devices to more open 5 GHz band. |
| Fast Roaming (802.11r/k) | ✓ | ✓ | Enables businesses to adopt mobile VoIP clients. |
| Fast Handover | ✓ | ✓ | Forces "sticky" clients with low signal strength off an AP to avoid slowing down other users. |
| WIPS Security | ✓ | – | WatchGuard's Cloud-managed APs have built in Wireless Intrusion Prevention to keep your airspace protected from rogue APs and malicious attacks. |
| Integrated Analytics & Engagement Tools | ✓ | – | Built-in, easy-to-use tools let you to create a unique Wi-Fi experience for users and then track the usage data you need to understand their habits and preferences. |
| Standard Reporting and Dashboards | ✓ | – | WatchGuard's visibility solutions – WatchGuard Cloud Visibility and Dimension – are entirely included with Basic Security Suite and Total Security Suite, while competitors charge for basic insights. Sophos local reporting is merely line graphs and pie charts, and Fastvue starts at $895/ UTM/year. Fortinet requires additional FortiAnalyzer VM or hardware, VM starting at $1800. Sonicwall requires additional Analyzer or GMS. |
| Usage and Bandwidth Consumption Map Included | ✓ | – | WatchGuard's FireWatch displays top users, applications, domains, and more, in a real-time dashboard. Competitors require expensive upgrade. |
Source: Top Reasons to Buy WatchGuard
Fortinet Firewall Appliances
| | | | |
| --- | --- | --- | --- |
| FortiGate 7060E | FortiGate 7040E | FortiGate 7030E | FortiGate 5001E |
| Next Generation 8U 19-inch 6-slot rack mount chassis supporting up to 4x Fortinet Processor Modules (FPM) and 2x Fortinet Interface Modules (FIM). | The FG-7040E is a Next Generation 6U 19-inch 4-slot rack mount chassis with 2x Fortinet Processor Modules (FPM) and 2x Fortinet Interface Modules (FIM). | The FG-7030E 3-slot rack mount chassis comes with 2x FPM and 1x bundled FIM. | The FortiGate 5000 series delivers high-performance threat protection and SSL inspection for large enterprises and service providers, with the flexibility to be deployed at the enterprise/cloud edge, in the data center core or internal segments. |
WatchGuard Firewall Appliances
| | | |
| --- | --- | --- |
| Tabletop Firebox Appliances | Rackmount Firebox Appliances | Rugged Firebox Appliances |
| High performance, total security tabletop appliances. Built-in PoE+. Wi-Fi optional. Ideal for small, home, and branch office locations. | 1U rackmount, total security appliances with screaming fast performance ideal for midsize and distributed enterprise organizations. | Total security built to withstand harsh conditions and extreme temperatures. IP64-rated appliance. Perfect for manufacturing and IIoT environments. |
---
With industry-leading network security, secure Wi-Fi, multi-factor authentication, and network intelligence products and services, WatchGuard enables more than 80,000 small and midsize enterprises from around the globe to protect their most important assets. Shoreline Technology Solutions can install any of WatchGuard's products upon request.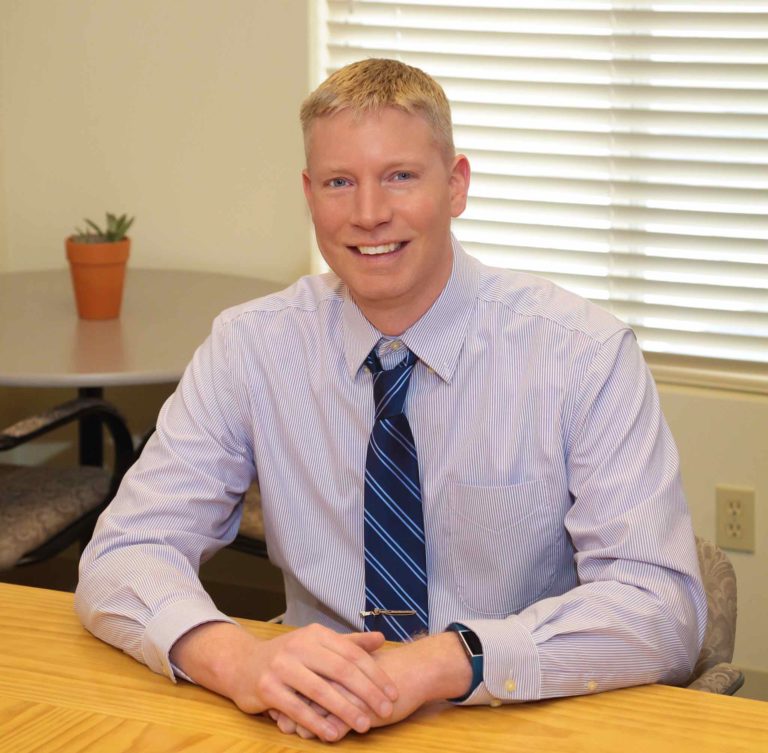 President / Network Architect
Mark Kolean always had a fascination with technology from the time he was 3 and his gift of the Atari 2600 to current. In 1990 at the age of 14 Mark got his first job in customer support for a mail order business supporting Tandy TSR-80 computer software shipped on cassette tape. A few years later Mark was building hundreds of 286, 386, and 486 computers for the new emerging DOS & Windows 3.1 computers that had exploded on the market.
After a college career studying business and technology Mark Started Shoreline Computer Systems in 1999 at the height of the dot.com boom with the looming crisis of the year2k bug just around the corner. In the early 2000's a lot of work was done with early network systems including Lantastic, Novell, and Windows NT Server. Mark became a community contributor to the Small Business Specialist community that revolved around Small Business Server 2000-2011 which focused on single or dual server environments for businesses up to 50 in size. Networks during this time frame mostly had a break fix relationship in which work was billed only when a problem occurred.
In the 2010's Microsoft released their first cloud based software called Microsoft BPOS which would in later become known as Microsoft Office 365. This introduced a new model in technology with pay as you go subscription services. Starting in 2013 Mark's team at Shoreline Computer System rebranded as Shoreline Technology Solutions to focus on the transition to become proactive and less reactive to data backup and security needs. Starting in 2018 all customers are required to have a backup management plan in place as a center point with the full understanding that if STS isn't watching the customer's data, then no one is.
Now in Mark's 22 years of business he is building a company emphasis of how to help customers retire servers and build networks completely in the cloud.